Discover our email coaching services to go even further with Welkom Editor
Need a helping hand to become completely autonomous on the Welkom Editor Email Builder and save even more time?
We offer a complete support service for template creation , email Design, HTML coding optimised for email, eco-design,email accessibility and content dynamisation.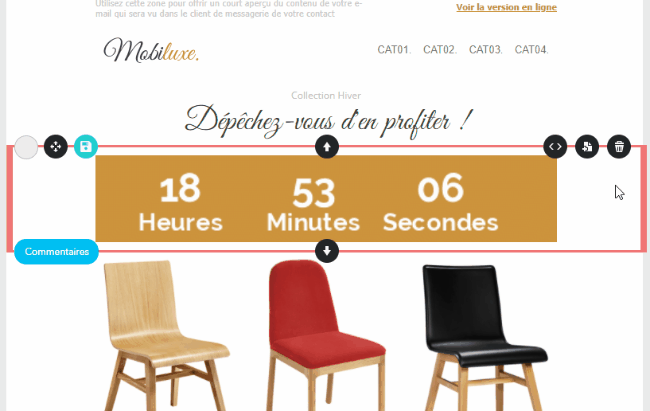 Integration of your existing emails and Responsive adaptation
Our team is here to make your life easier eand implement your existing emails in Welkom Editor, while respecting your graphic charter and the deliverability / responsive best practices.
Integration of emailing standards and trends
Bring more dynamism and interactivity to your messages with the addition of Motion Design (animated gif, cinemagraph, …), Real Time Content, email accessibility, green mail, dark mode… We have plenty of ideas and tricks ready to help you stand out!
Creating customised content blocks
The pre-usable content blocks available in Welkom Editor don't fully meet your needs? Our teams can create new formats for you to perfectly fit your needs..
Creation of your Emailing Master Template
Outsource the design and technical production of one or more Master Template(s). Our emailing specialists will create a tailor-made approach to help you save precious time in the creation of your different message versions.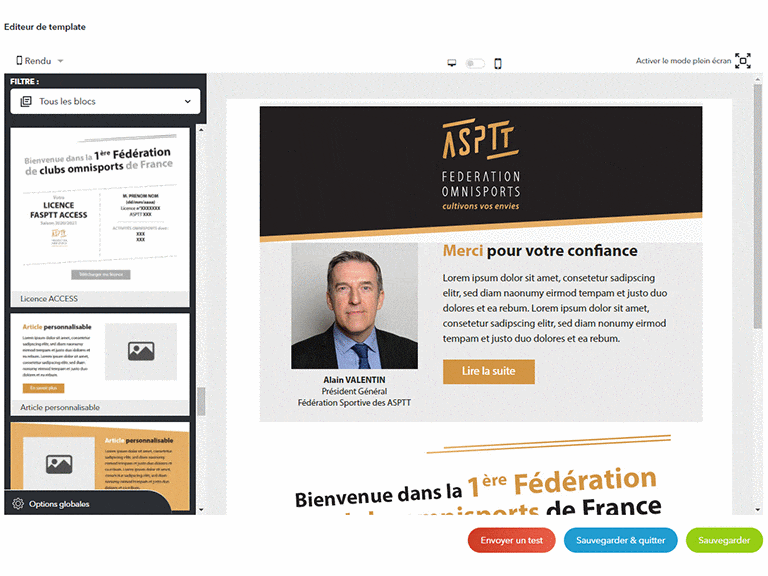 Training in email marketing professions
Optimising campaign performance, email design, responsive, deliverability, acquisition, loyalty… Increase your skills and master the email communication channel, regardless of your routing solution. Dolist is an accredited training organisation and a dynamic player in email marketing since 2000.