User friendly interface and Drag & Drop
You don't need any technical knowledge, editing your emails has never been easier! Drag and drop your blocks in one click and then edit the content to customise it.
  Ready-to-use templates
Start with a blank page to create your email or save time by selecting our ready-to-use templates to create a quality responsive email in just a few clicks.
  +50 reusable content blocks
Unleash your or your teams creativity with our wide range of ready-to-use content blocks. Thanks to the many options available, you can customise your style (colour, background, font, margins…).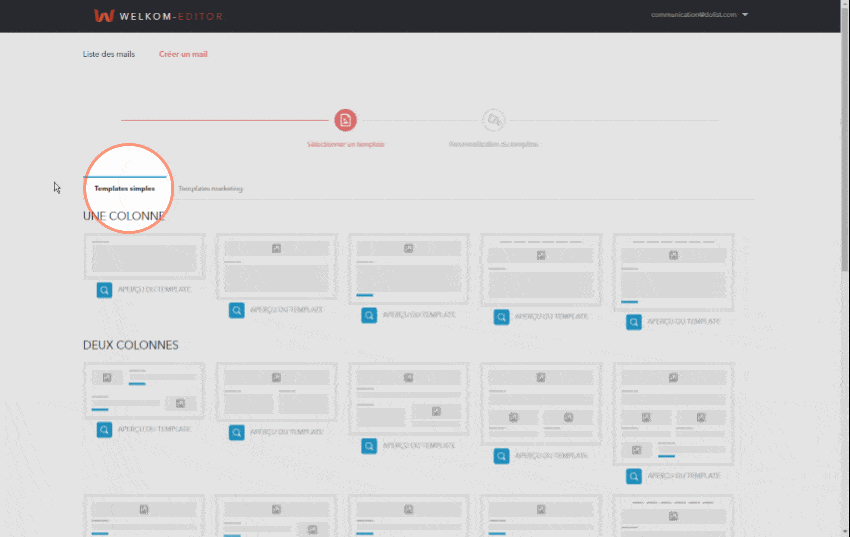 Image edition & storage
All your photos, illustrations and animated gifs are stored in Welkom Editor, so you can easily find all the elements of your different email campaigns. You can also benefit from an advanced image editor (modification, effects, cropping…) and don't waste time with other photo editing software.
  Unlimited duplication
Save time and duplicate all your content in one click!
  Dynamic content Blocks
Bring your creations to life! Integrate blocks of animated content into your email messages (e.g., countdown timer, weather forecast for your contacts' city, etc.).
You might also be interested by these features:
A collaborative e-mail builder

Create Responsive E-mails, optimised for deliverability

The E-mail builder for multiple email solutions