HTML exports are adapted to all email solutions
In a single click you can export the HTML code and the images of your email to use on your favourite IT solution. The Welkom Editor exports are compatible with all the current email solutions.
  Synchronise all your creations with your service provider
Automatically incorporate your email creation into your email solution. Currently available for Dolist technologies (V8 and Campaign), Mailjet and Mailchimp. And very soon, it will be also available for Marketo and Salesforce.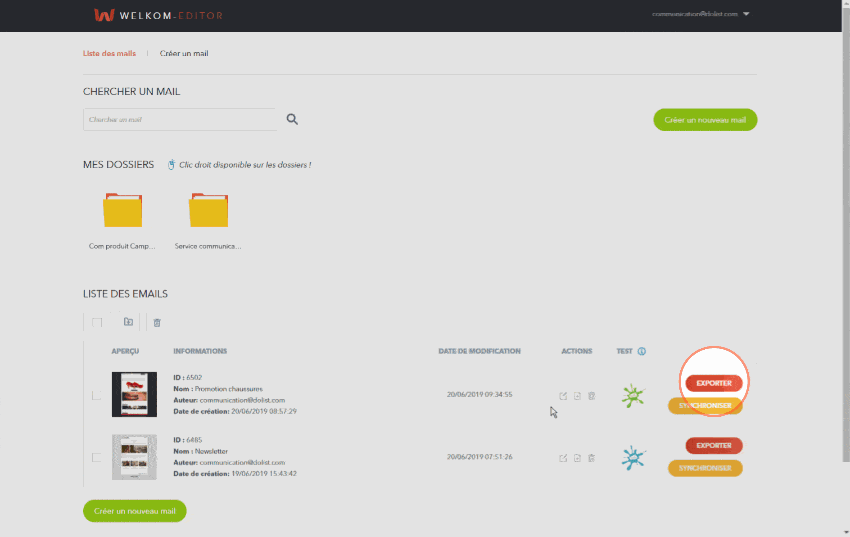 You might also be interested by these features:
The simplest and funniest E-mail builder

A collaborative Email Builder

Create Responsive E-mails, optimised for deliverability